Why this Timeline?
The world is moving from a US dollar unipolar economy to a multipolar Multicurrency Mercantilism.
Multicurrency Mercantilism emerges as nations and non-state actors agree to cooperate and trade in alternative currencies bilaterally, regionally, or multilaterally.
The transition is gradual and event-led. It is not subject to the direction of any one nation, institution, treaty, or monetary authority.
This Timeline tracks events leading to a multipolar global economy.
We won't get everything right. We welcome your feedback to make the Timeline a better tool.
27 January 2023
Ukraine, Pakistan, Libya, China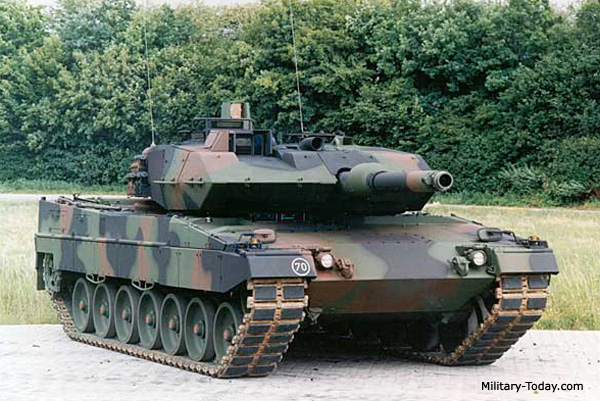 West escalates with tanks in Ukraine
In a major escalation several Western nations will send modern battle tanks to Ukraine. None are likely to arrive vey soon as all require extensive training on use and maintenance. As soon as the tanks were announced Ukraine began pushing for fighter jets.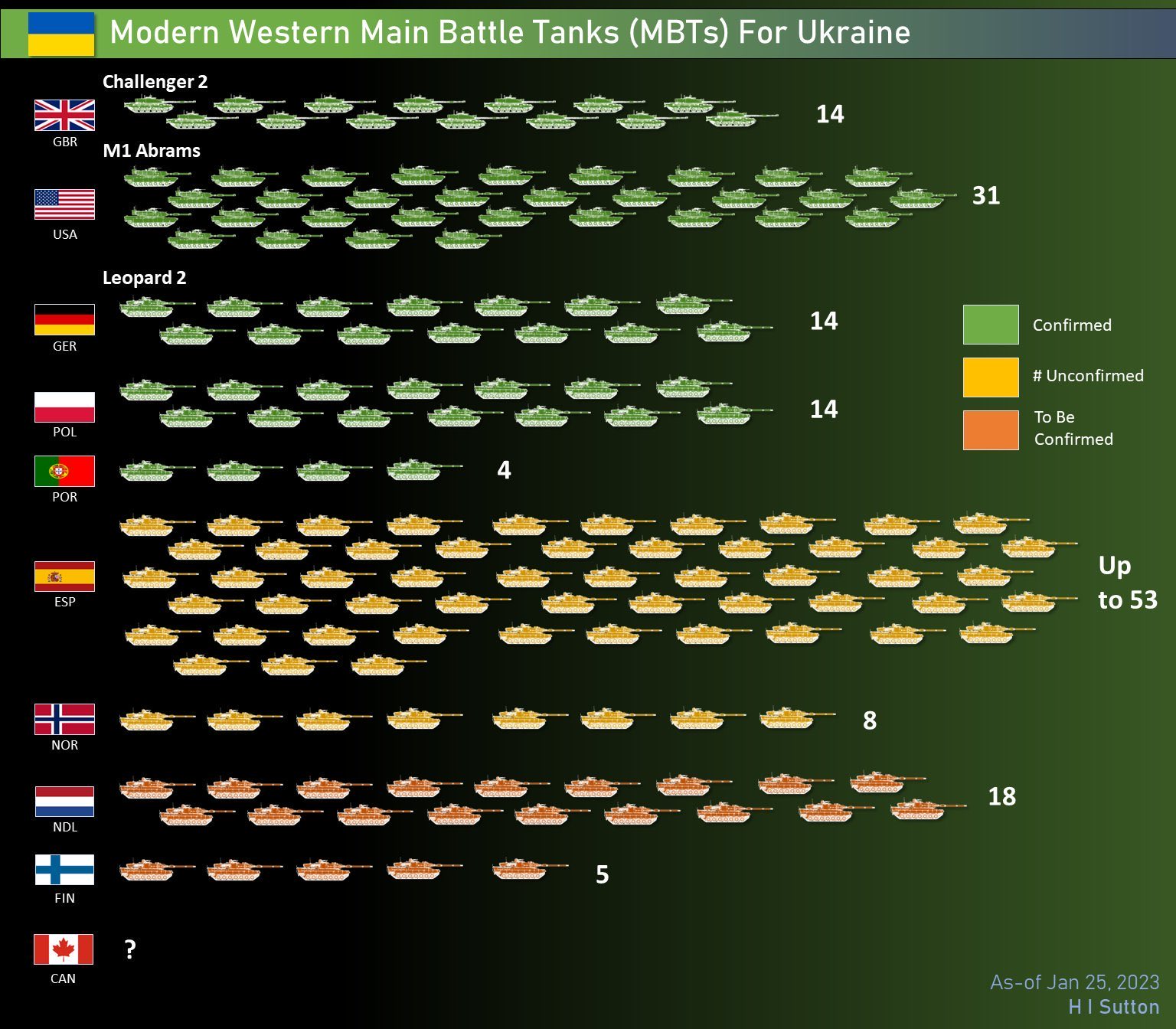 Pakistan will buy Russian oil in 'friendly' currencies
The petrodollar sphere continues to shrink. Pakistan will buy Russian oil at a discount from March in 'friendly' currencies of states that have not applied sanctions.
West's journalism on Sur misleading
Both the Economist and Financial Times provide misleading coverage of the Brazil-Argentina cooperation on Sur. They describe it as a 'common currency' which is just wrong. Both countries will continue to use their own currencies. Sur will be a mercantile unit of account for trade to substitute for the US dollar now that holding assets in US custody or making USD payments has become too risky with aggressive sanctions and instability.
Libya's NOC signs oil deal with Italy's ENI
ENI is having a good run in North Africa, having won a deal earlier this year with Egypt.
China export control on solar wafer tech
Ministries of Commerce and Science & Tech seek comment on export controls on manufacturing methods for production of solar wafers.
Gazprombank: USD payments cut off
Despite being exempt from sanctions, the two New York banks that service Gazprombank client payments in US dollar will reject payments from Friday. Clients will have to pay in alternative currencies elsewhere.
Bank of Canada hikes 25bps, to 4.5%, signals pause
Bank of Canada became the first major central bank to slow hikes and signal a pause for evaluation of effects of 4.5% base rate.
Gold hits record high in JPY as bonds continue unstable
Gold hit an all time high in Japanese yen while bonds experienced extremes of volatility.
Lagos light rail built by China opens
Lagos Rail Mass Transit is West Africa's first electric light rail. It will boost the Lagos economy, reduce congestion and pollution.
Next day saw the opening of Nigeria's first deep sea port, infrastructure financed by China. Notice a pattern here?
Meanwhile Western oil companies have been winding down operations and the US imposed additional visa restrictions on Nigerians.
33 LatAm & Caribbean states demand end to US embargo on Cuba
A unanimous vote of 33 states against US unilateral sanctions and embargo that were first imposed in 1959.
26 January 2023
Japan, USD, CAD, Nigeria, Cuba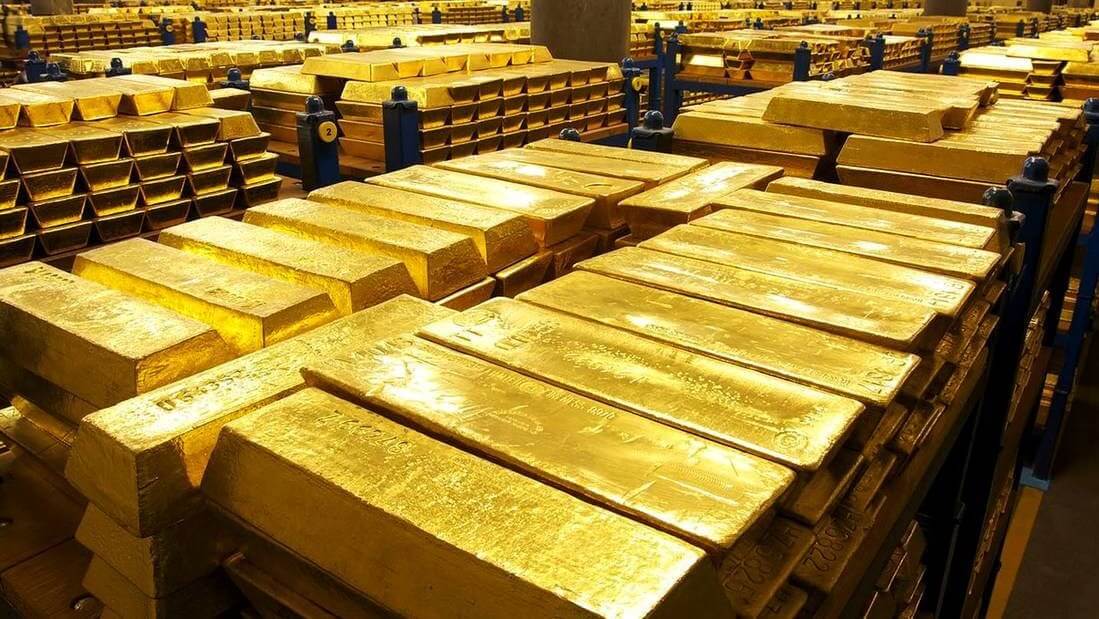 24 January 2023
BRICS, LatAm, Brazil, China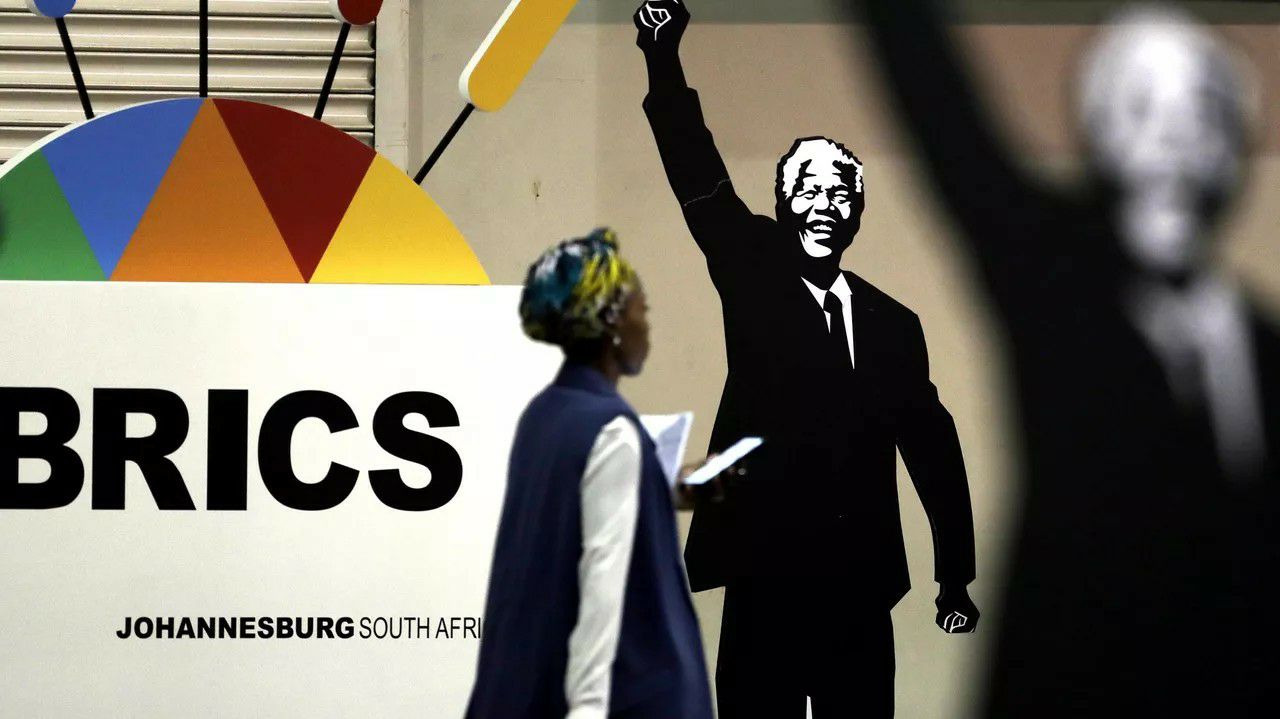 BRICS seek non-USD payments
South Africa FM confirms exploration of alternative payment channels, and BRICS have received 6 nations' applications and are in discussions with 12 more.
US asks Russia-aligned states to send Russian weapons to Ukraine
US wants Russian weapons sent to Ukraine in trade for US replacements. As these states have been impoverished by US sanctions and subject to repeated interventions and coups, unlikely they'll risk the new weapons being dropped from US planes.
Brazil explores state trade finance with Argentine - learning from China
Much of human progress involves modelling success. Brazil is developing trade finance for Argentina to promote regional growth and stability on the model adapted by China.
Lula recognises Maduro, urges end to Cuba sanctions after 60 years
It's a bad day for imperialist US in Brasil. President Lula will restore relations with Venezuela as 'sovereign, independent nations' and urges end to 60 years of US sanctions on Cuba.
China dominant long-term LNG buyer
China's dominance in long-term LNG contracts - 40% of recent buys - will have implications for all LNG markets.
Russia negotiating visa-free travel with 12 countries, including Mexico
Isolation of Russia isn't going very well as 12 states negotiate visa-free travel: Oman, Saudi Arabia, Bahrain, Mexico, Malaysia, and Caribbean Island states
Bolivia chooses CATL for lithium development
Lithium is the new oil. Bolivia chooses Chinese firm CATL for development of its vas lithium resources and domestic processing for export.
Burkino Faso asks French troops to leave
One measure of a New International Economic Order will be reduction of foreign military bases and sponsored terrorism.
Mali and Burkina Faso have asked French foreign troops to leave so they can assume direct responsibility for security.
Turkiye will hold elections 14 May
Turkiye was pivotal to global diplomacy in 2022, and the elections could stabilise Erdogan's rule for events to come.
Germany & France urge business investments
Belatedly realising risk of de-industrialisation of Europe, Scholtz and Macron meet as US Inflation Reduction Act sends delegations of US states to poach EU industries to relocate.
Japan record trade deficit
Japan has the world's largest debt-to-GDP ratio, large fiscal deficits, falling population, and now a record trade deficit for 2022 due to energy costs.
23 January 2023
Burkina Faso, Iran, BRI, BRICS+, Germany
Friday 25th March
Brazil & Argentina, Senegal, Iran, Burkina Faso, Los Angeles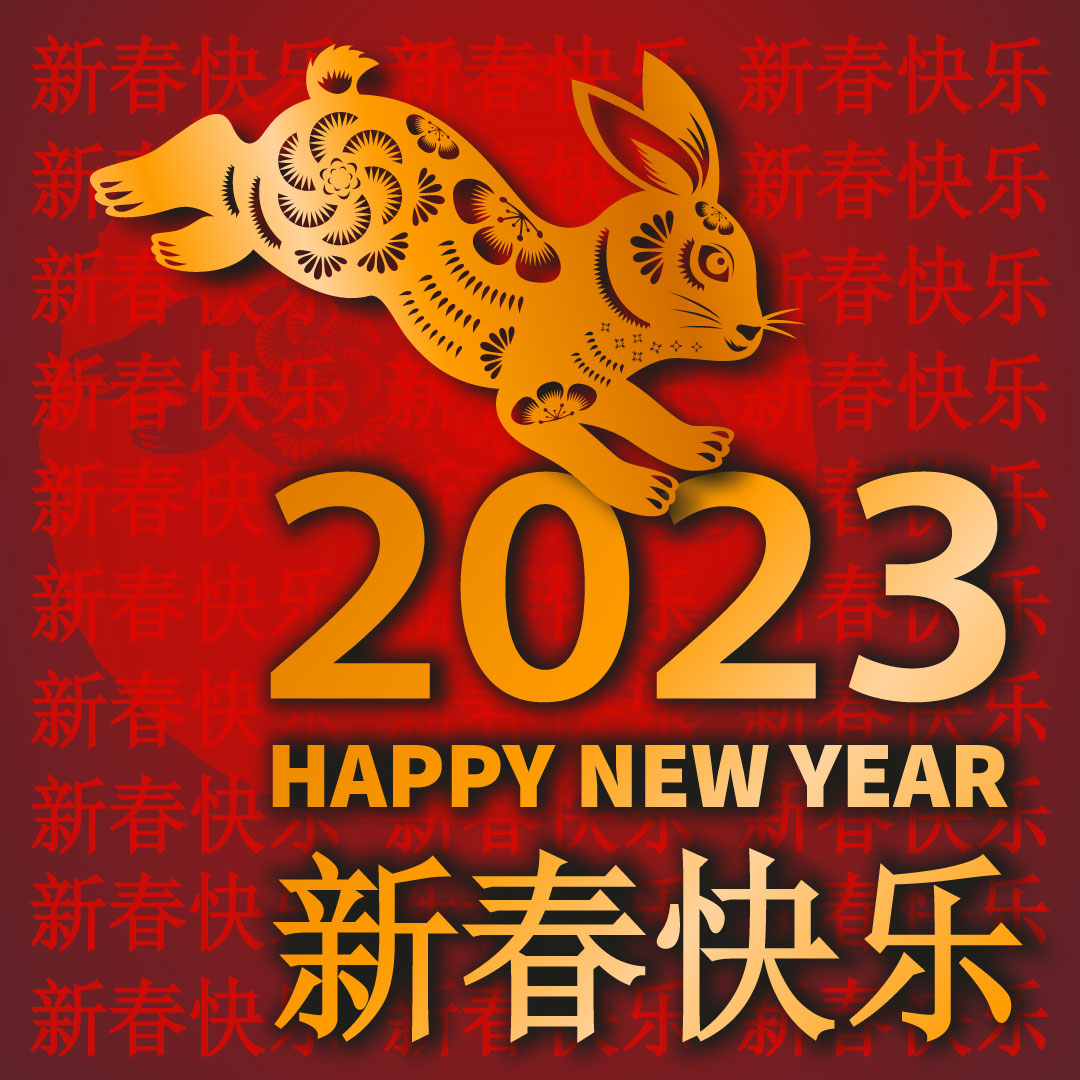 Brazil and Argentina discuss common currency
Discussions are preliminary. The new regional currency - called 'sur' - would operate in parallel with domestic currencies rather than substitute for them. Latin America collectively represents about 5% of global GDP. A regional trade currency would reduce reliance on the US dollar and facilitate intra-regional trade, but progress is likely to be slow unless a workable model emerges elsewhere.
TreasSec Yellen to Senegal, Zambia, South Africa
@SecYellen makes a rare trip to Africa to shore up relations after sparse attendance at DC summit and to counter very successful 9 nation tour of Chinese FM.
More
Iran joins Eurasian Economic Union FTA
The Free Trade Agreement was formalised at a signing ceremony in Tehran. The deal concludes long negotiations and zero tariffs 7500 trade goods, promoting Iranian industry and external market share.
Burkina Faso gives French military 1 month to leave
Following a similar move by Mali, the government of Burkina Faso has given the French military one month to leave the country in the wake of large protests.
10 Chinese dead in Los Angeles CNY hate crime
Last night as the rest of the world welcomed the Year of the Rabbit (peace, prosperity), a shooter with an automatic weapon opened up in Monterey Park, California, killing 10 and wounding 10 more.
Peru US-backed regime seeks foreign troops
Pro-US President Boluarte asks Congress to permit deployment of foreign forces with arms on Peruvian territory in the face of protests.
US DoJ to transfer expropriated Russian assets to Ukraine
Head of US Department of Justice asset forfeiture task force (read expropriation) says 'poised' to transfer Russian assets to Kiev, with hopes others will use as precedent.
Saudi affirms normalisation with Israel requires 2-state solution
Saudis insist on a state of Palestine under the two-state solution before normalising relations with Israel. PM Netanyahu had said earlier in the day that Israel was prepared to normalise relations with Saudi.
Netherlands and Japan bow to US chips pressure
Netherlands and Japan bow to US pressure to curb chip equipment to China.
Germany rejects tanks for Ukraine, fracturing coalition
Germany's refusal to send to tanks to Ukraine before the US has done so has caused a rift, with Poland seeking smaller coalition to proceed without Germany.
Turkiye cancels Swedish DM visit
After a pattern of anti-Turkiye incidents tolerated in Sweden, including a hanging of PM Erdogan in effigy and a right-wing Quran burning in front of the Turkish Embassy, the Turks have cancelled an invitation to the Swedish defence minister for this week.
New Zealand PM
A few days after the shock resignation of Jacinda Ardern, her replacement is confirmed as Chris Hipkins.
21 January 2023
Washington, Riyadh, Berlin, Ankara, Christchurch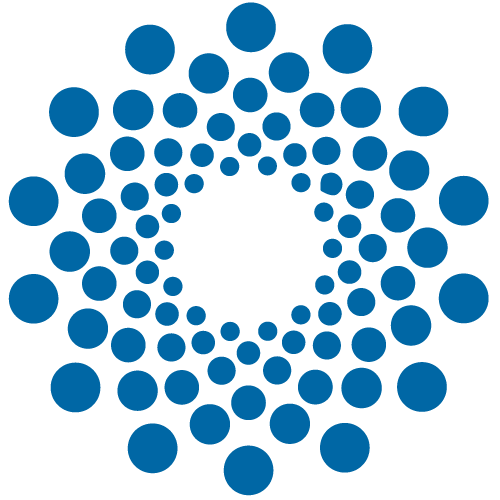 20 January 2023
Japan, India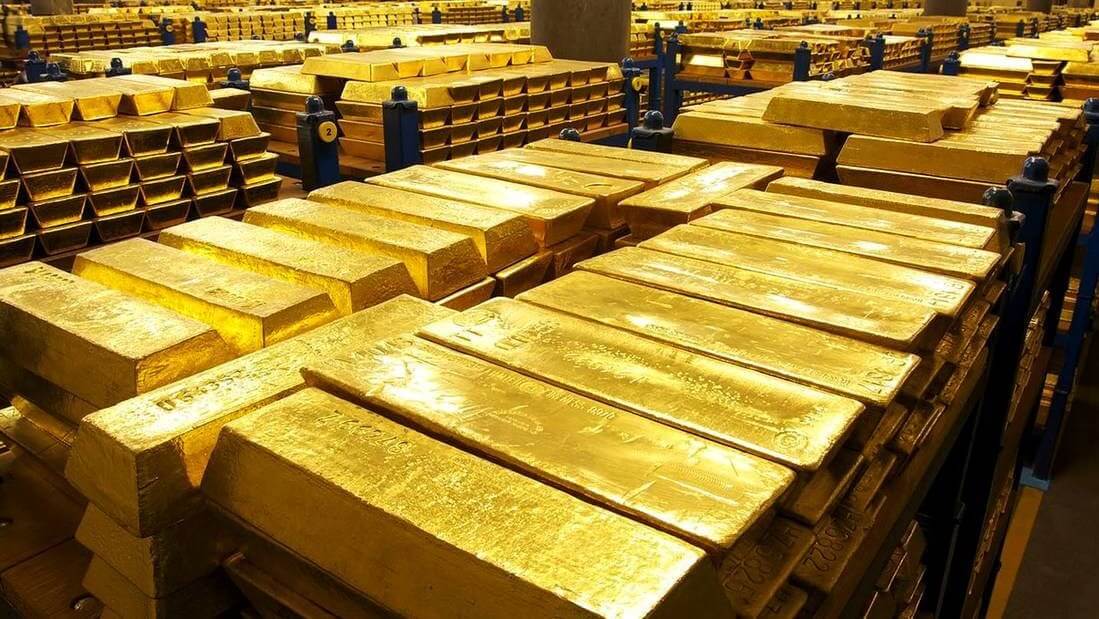 BoJ new 0-interest Green lending
Two innovations at BoJ:
BoJ's new lending programme, via a rule change, allows it to lend to account holders (banks) against collateral for up to 10 years. This likely won't improve market liquidity, but staves off risk of disorderly melt down.
https://www.reuters.com/markets/asia/how-bojs-new-yield-controlling-tool-works-2023-01-20
Next, new Green lending programme at zero interest for carbon-neutral transition projects.
RBI annual Financial Stability Report
An excellent summary of risks and performance worth modelling for others. Key insights are continued deposit growth, falling NPLs, stable stress tests despite global challenges, and sectoral outperformance.

Deutsche panda bond under new reforms
Some are discounting these changes, but combined with a shift to mercantilist settlements in gold, China could expand renminbi finance and trade for foreign banks without opening the current and trade accounts and risking destabilisation. Rates are attractive. Anyway, good plumbing reforms.
NZ PM Ardern surprise resignation
Without giving specific reasons, Jacinta Ardern will step down as New Zealand prime minister next month.
UAE host COP28 aims at breakthrough
UAE hosting COP 28 could united interests of global North and South.
Governor Njoroge: Kenya could grow 6.2% in 2023
Africa has the potential to be a big winner from Multicurrency Mercantilism if it builds on infrastructure and logistics advances with domestic processing of mineral and agriculture output.
China FM: Israel should stop provocations in Palestine & FM spokesman: US must stop 'banditry' in Syria
Foreign Minister Qin Gang, on first foreign tour, says Israel should stop provocations in Palestine, described as 'the core of the Middle East situation'. This follows President Xi's speech in Riyadh supporting Palestinian statehood, 1967 borders, and UN membership.
Powerful statement against US 'banditry' in Syria at China's Foreign Ministry press briefing.
Spokesman Wang Wenbin: "We are struck by the blatancy of US plundering in Syria. . . Such banditry is aggravating the energy crisis and humanitarian disaster in Syria. . . Whether the US gives or takes, it plunges the world into turmoil and disaster, and the US reaps the benefits for its hegemony and other interests. . . We urge the US to stop trampling on international rule of law and breaking international rules."
UK 'fiscally unstable', un-investable, says oil CEO
Depressing confirmation that the UK has rended itself 'uninvestable' - a word used by Citibank during the autumn turmoil. North Sea oil CEO in Davos says fiscal instability and uncertain policies mean no long term investment in UK is supportable.
US hits debt ceiling (again)
The US once more enters the charade of operating a government while insolvent. Treasury begins extraordinary measures.
EU sanctions Iran IGRC and wants war crimes tribunal for Russia
Today EU Parliament called for listing IGRC of Iran as terrorists and Ursula von der Leyen vowed a war crimes tribunal for Russia. Foreign Ministers meeting later did not blacklist IGRC. Theatrics, but will solidify Iran's cooperation with Russia and China and undermine ongoing JPCOA negotiations.
19 January 2023
New Zealand, UAE, Kenya, Palestine, Syria, UK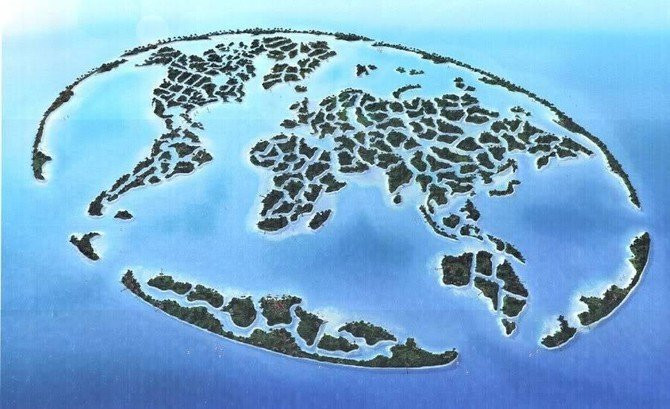 18 January 2023
Russia, Iran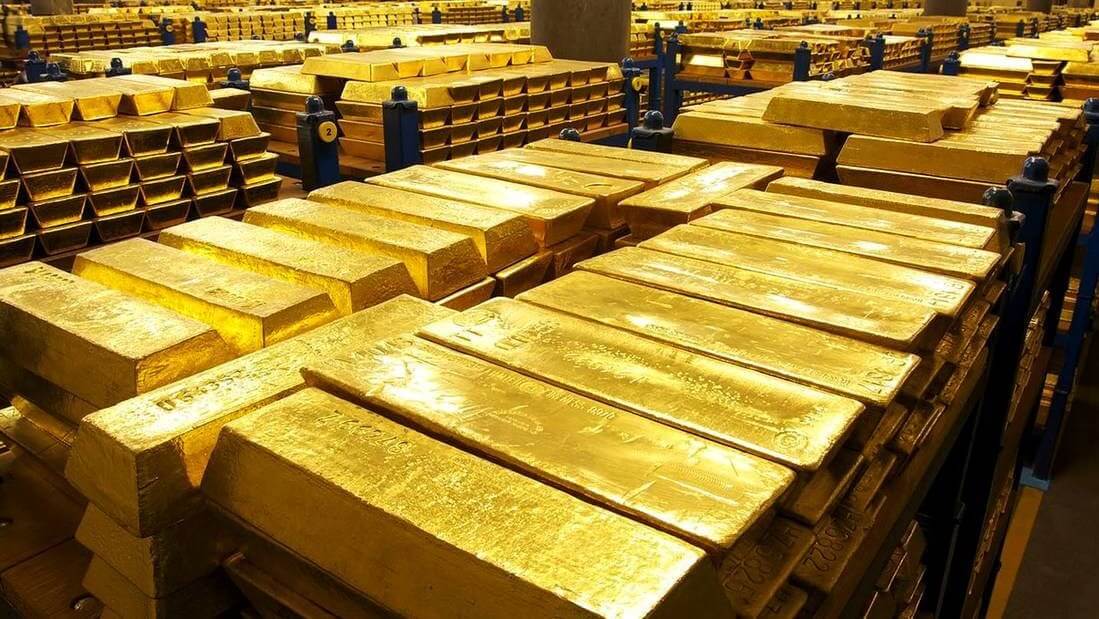 Russia & Iran gold-backed tradecoin
Russia and Iran are discussing a gold-backed stable coin for international trade settlements in a border Special Economic Zone along a major transport route. Gold is resuming its role as the global hegemonic asset for cross-border settlements.
US Treasury Secretary Yellen and China's FM Liu met in Zurich to improve communication
China withdrew cooperation after US military escalations in Asia, conduct in Taiwan, and expressed determination to undermine the Chinese economy as official policy in 2022.
Bank of Japan clings to YCC as JGB yields surge
With inflation rising, yields surging, and YCC ever more expensive, Bank of Japan stays the course.
Saudi: Future bilateral aid conditional on reform
Unconditional aid is ending. Future aid is conditional on domestic reforms. Egypt and Pakistan take note!
Kissinger urges diplomacy at Davos (again)
I've long believed Kissinger did more to bring down global inflation by detente with USSR and opening China than Volcker accomplished with interest rates.
Pakistan PM seeks India talks
PM Sharif of Pakistan seeks direct talks with India to address long-standing issues.
Saudi will sell oil in other currencies than dollar
At Davos the Saudi finance minister confirms they are open to selling oil for currencies other than US dollar, breaking the petrodollar monopoly for Saudi that has existed since the 1974 secret agreement between Kissinger and King Fahd.
Ghana buys oil for $40 million in gold
Gold is gaining as a hegemonic asset for global settlements, a role it held for millennia until the Bretton Woods Treaty of 1944 made the US dollar a gold-linked hegemonic currency.
TSX objects Canada's mine divestment order against Chinese owners
Listings could move away from Toronto for discriminatory treatment of Chinese shareholders.
17 January 2022
Pakistan, India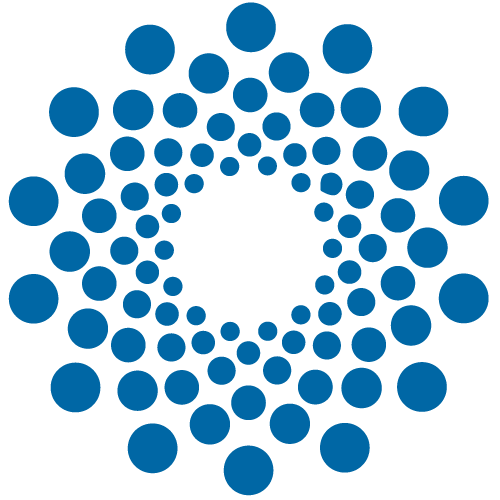 16 January 2023
Egypt, Japan, India, Qatar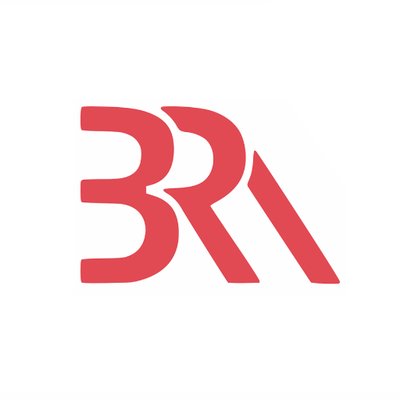 China-Egypt cooperation
Egypt will have Africa's first light rail. President Al-Sisi confirms to FM Qin Gang openness to Chinese investment, tourism, and "unbreakable" friendship.
German defence minister resigns
Japan-India Joint Air Drills
The first joint air drills were held in an area outside of Tokyo as Japan escalates military hardening.
India buys 33x more Russian oil YoY
Qatar's QIA to 'rebalance' portfolio investments
Chinese Naval Base in Argentina
Having signed cooperation and central bank swap agreements a week ago, it is now reported China will build a naval base (only its second outside its own geography) in Argentina.
14 January 2023
China-Argentina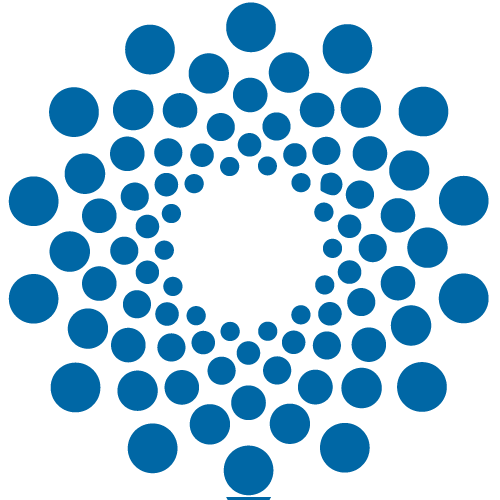 13 January 2023
Tripoli, Libya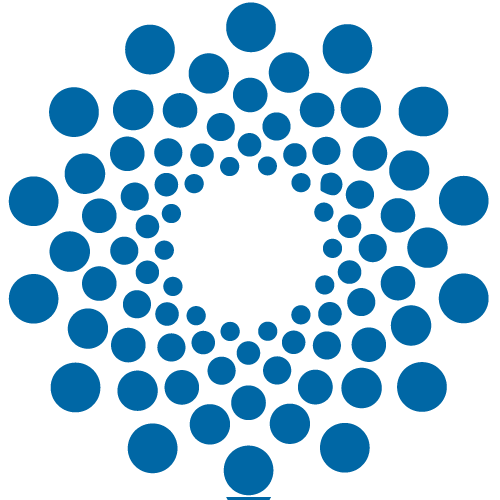 CIA director Burns visits Tripoli, Benghazi
The CIA director William Burns made an unannounced visit to Libya where he met with GNU President Dbeibah and leader of the Benghazi faction Haftar. Burns has recently travelled to Turkiye, and the trips may be related as Turkiye has historic mercantile connections to Libya.
Alibaba and Tencent 'Golden Shares'
Golden Shares usually come with a board seat and special voting rights, but can also ease regulatory hurdles and promote stability.
13 January 2023
Shanghai, Beijing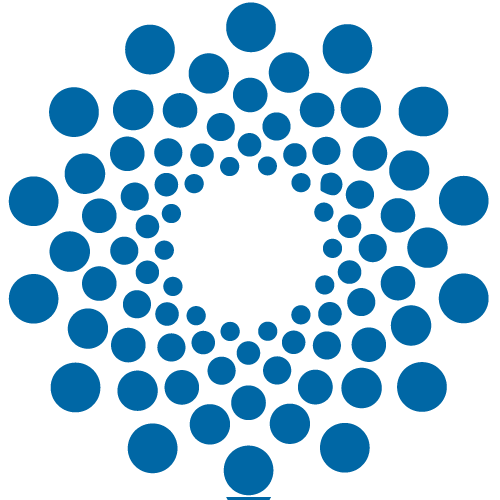 12 January 2023
Washington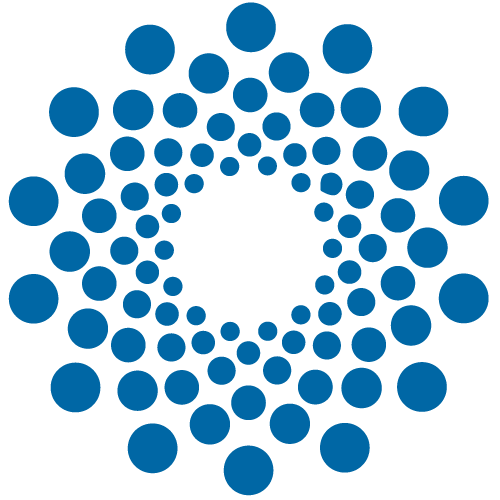 US 'setting the theatre' for war with China
US Gen. Bierman confirms the US planned proxy war in Ukraine from 2014 and is now 'setting the theatre' in Japan, Philippines for war with China.
Japan-UK Reciprocal Access Agreement & FM Qin Gang Africa Tour
Japan and UK signed an agreement that allows each to deploy troops on the other's territory. The last time UK and Japan signed a similar agreement in 1902 it emboldened Japan to attack Russia and invade and occupy China.
Meanwhile new Chinese Foreign Minister Qin Gang, formerly ambassador to the US, starts on a 5 nation Africa tour by opening a new pan-African health facility and urging that Africa should not be an arena for great powers rivalry.
11 January 2023
London & Addis Ababa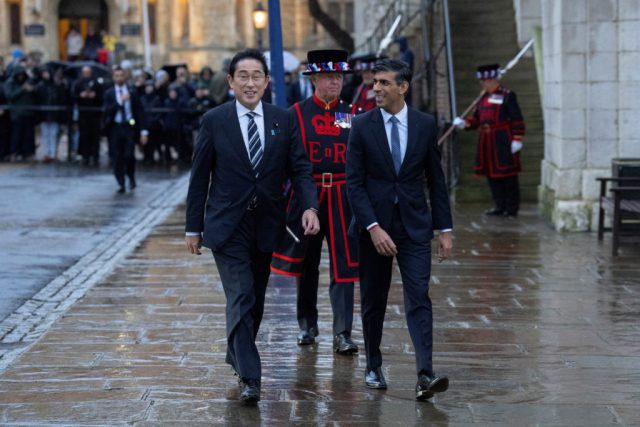 11 January 2023
Gold & Coal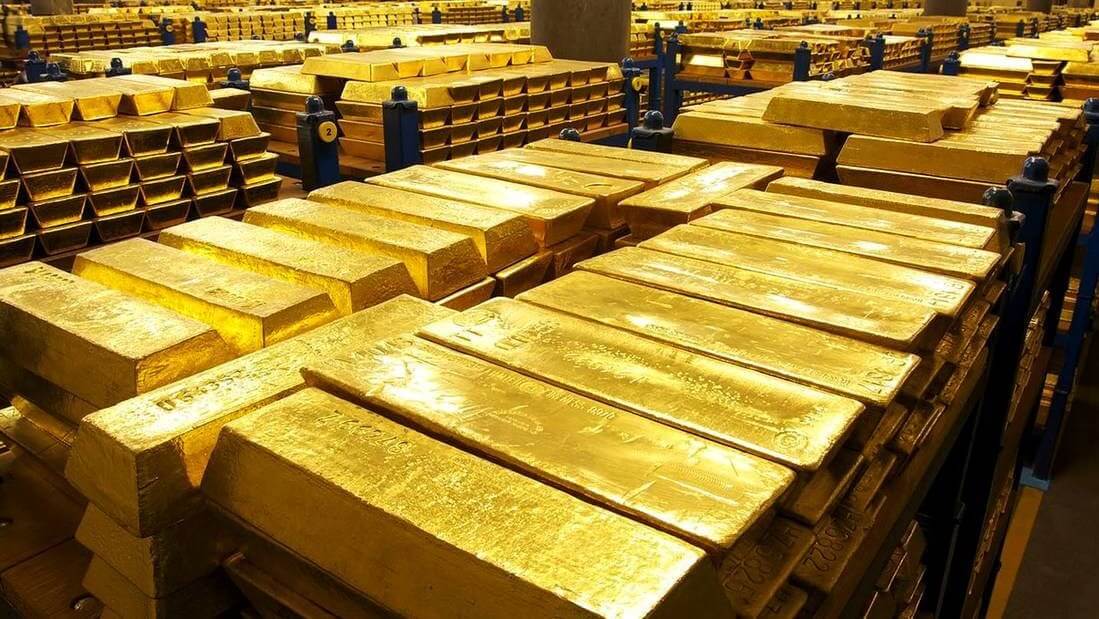 Central Banks add gold reserves & China lifts Australian coal ban
Central banks continue to accumulate gold reserves (which can be held locally to avoid custody and sanctions risks). China added 32 tonnes, while Turkiye added 19 tonnes.
China lifted its ban on Australian coal imports following FM Penny Wong's visit to Beijing last month, although left it to individual Chinese firms to choose whether to expand imports.
China-Argentina swap line & Alibaba to build data & logistics hub in Ankara
China has more bilateral currency swap arrangements than any other nation, and today adds Argentina.
Almost as significant, tech giant Alibaba will build a data and logistics hub near Ankara airport. Alibaba is a giant of Chinese global mercantilism, streamlining supply chains and finance for businesses all over the world.
8 January 2023
China-Argentina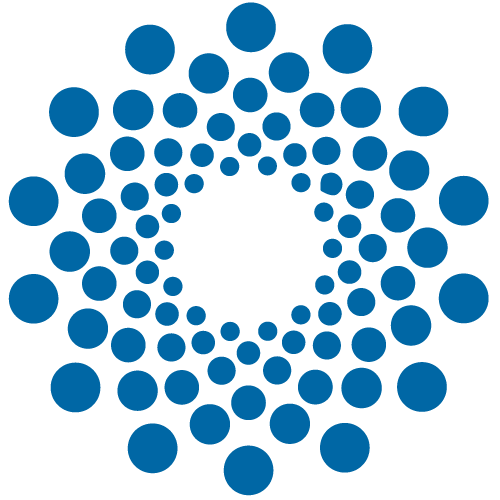 10 January 2023
Global shocks hamper central bank scope to fine tune domestic economy
"Paradigm shift" as central bank latitude in domestic economies is hampered by shocks in global economy.
2nd monthly announcement of increased Chinese Gold reserves & historic 2022 underperformance of US Treasuries
7 January 2023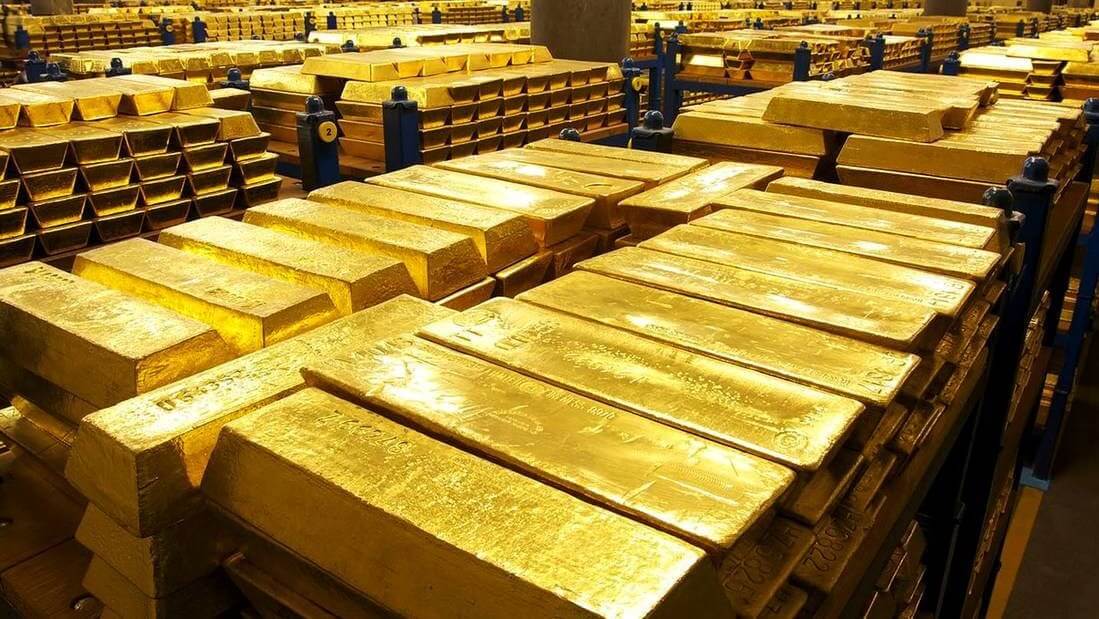 5 January 2023
Kabul, Afghanistan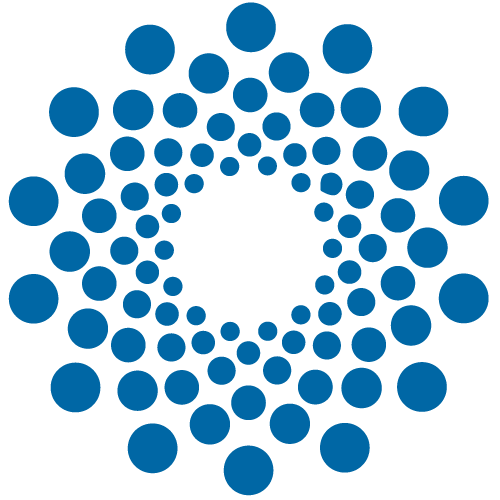 China's CAPIEC signs 25-year oil development deal with Taliban
The deal for joint ownership, exploration and development of oil resources is the first commodity deal struck by Afghanistan since the Taliban came to power on US military withdrawal in 2021.
1st Chevron shipment of Venezuelan oil under embargo license head for US refineries
Following a rapprochement between US John Kerry and Venezuelan President Maduro at the COP27 Summit, US granted an exemption from the embargo for Chevron to ship oil from Venezuela for the first time in four years. Proceeds will pay back debt arrears.


4 January 2023
Venezuela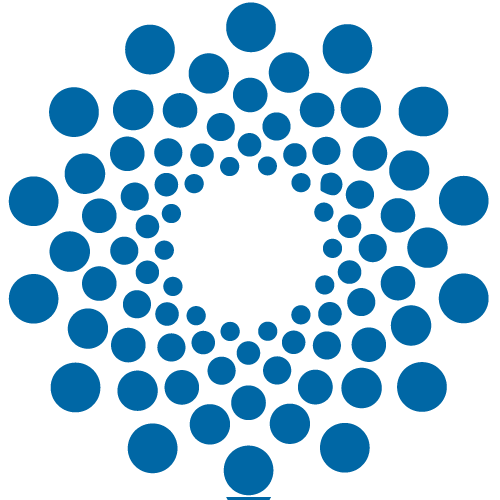 5 January 2023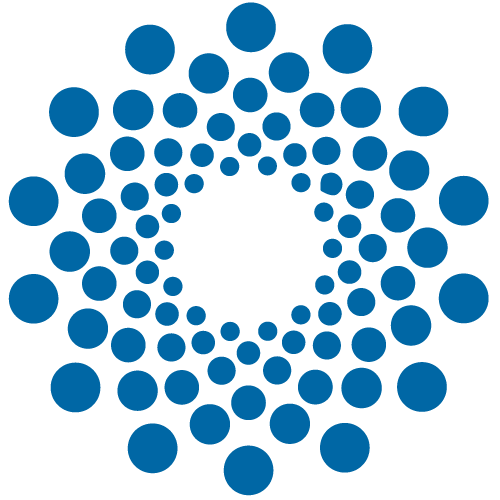 The end of Negative Interest Rates
China-Philippines sign 14 cooperation agreements and President Marcos will 'increase, strengthen and deepen that relationship between our 2 countries.'
6 January 2023
Beijing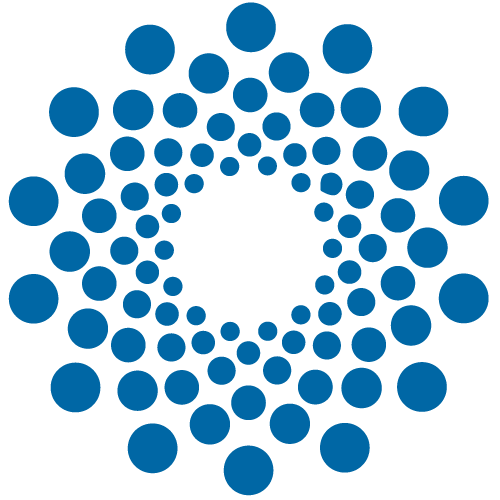 30 December 2022
Caracas, Venezuela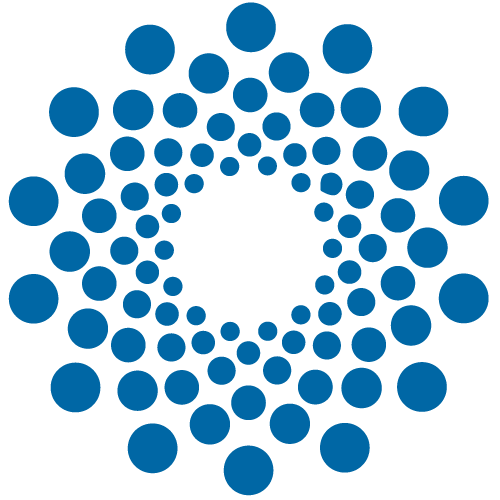 Farce of Guaido 'president in exile' ends
The Venezuelan opposition formally rescinded recognition of Juan Guaido as 'president' without ever gaining a single vote. This clears the way for more Chevron oil shipments to US and negotiations on restoration of Central Bank of Venezuela official FX reserves expropriated in US and gold reserves expropriated in the UK to back rebels and 2 coup attempts.
Russia-Iran transport route will bypass Europe and Mediterranean shipping lanes
$20 billion invested in canal and rail networks will shorten supply lines to Asia and make Western trade sanctions irrelevant.
27 December 2022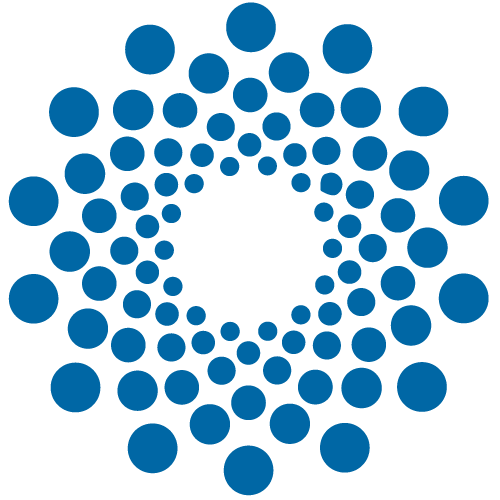 26 December 2022
Riyadh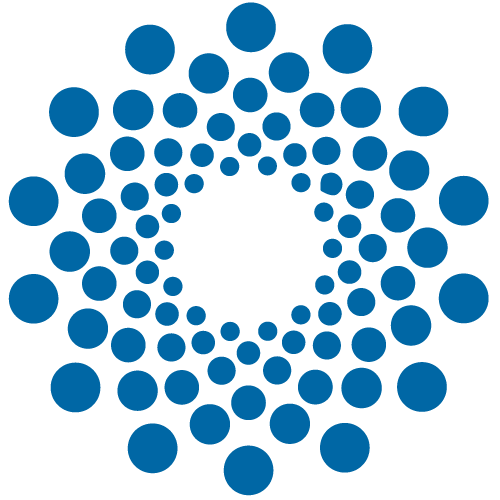 Japan and Saudi sign MOU and 15 agreements on clean energy cooperation and investment
Kenya-Brazil bilateral oil trade
23 December 2022
Nairobi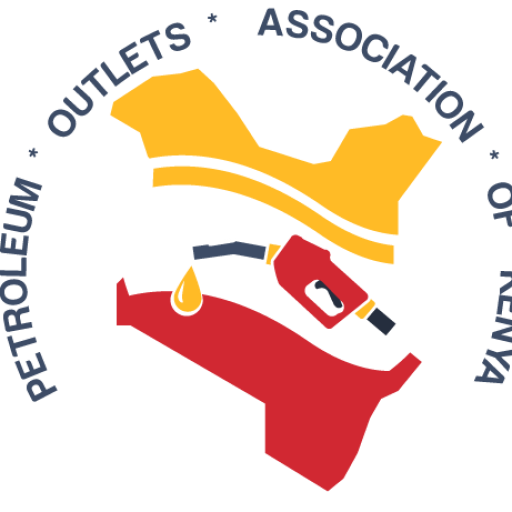 19 December 2022
Mumbai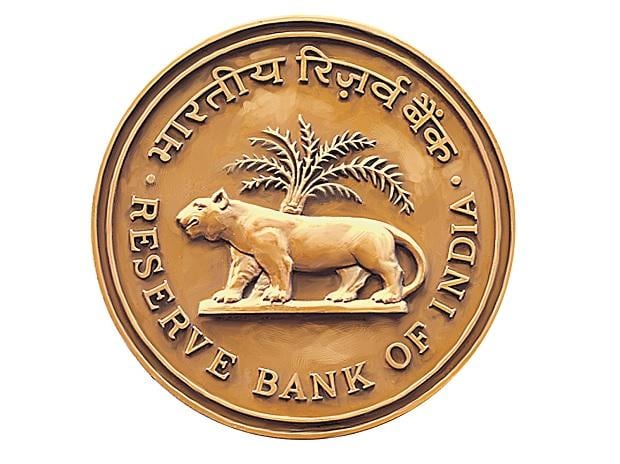 Sri Lanka, Russia gain vostro accounts for trade in Indian Rupee
The Reserve Bank of India, arguably the most modern central bank with fully digital real-time operations, is opening vostro accounts for Sri Lankan and Russian banks to trade, invest, and make payments in INR. For Sri Lanka, the shift to INR may provide respite from the corruption, instability, and failure that have plagued the island state's own operations and attempts to stabilise the local economy. For Russia the trade in rupee opens a channel for economic cooperation with one of the largest, growing economies and a major client for energy exports.
Bank of Japan signals tightening, Yen surges, risk of destabilising global asset reallocations
Japan has been the biggest seller of US Treasuries in 2022, reducing its holdings by $242.2 billion in the year to end-October. Bank of Japan surprised global markets by raising the yield on 10 year JGBs. This led to a surge in Yen, and may spur further repatriation flows from US and European bond markets.
BLOOMBERG: Japan is the world's largest creditor, and tightening domestic financial conditions may result in a wave of capital returning home. That threatens to push down asset prices and boost global borrowing costs at a time when the economic outlook around the globe is deteriorating.
Japanese money managers have more than $3 trillion invested in overseas stocks and bonds, with over half of that stashed in the US. Other countries such as the Netherlands, Australia and France are also vulnerable to possible Japanese fund repatriation, according to Bloomberg data.
21 December 2022
Tokyo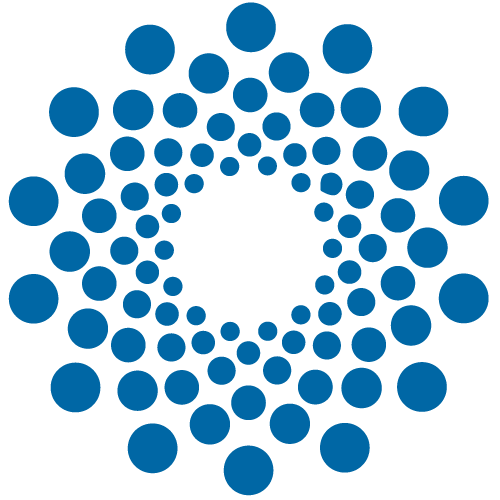 21 December 2022
Beijing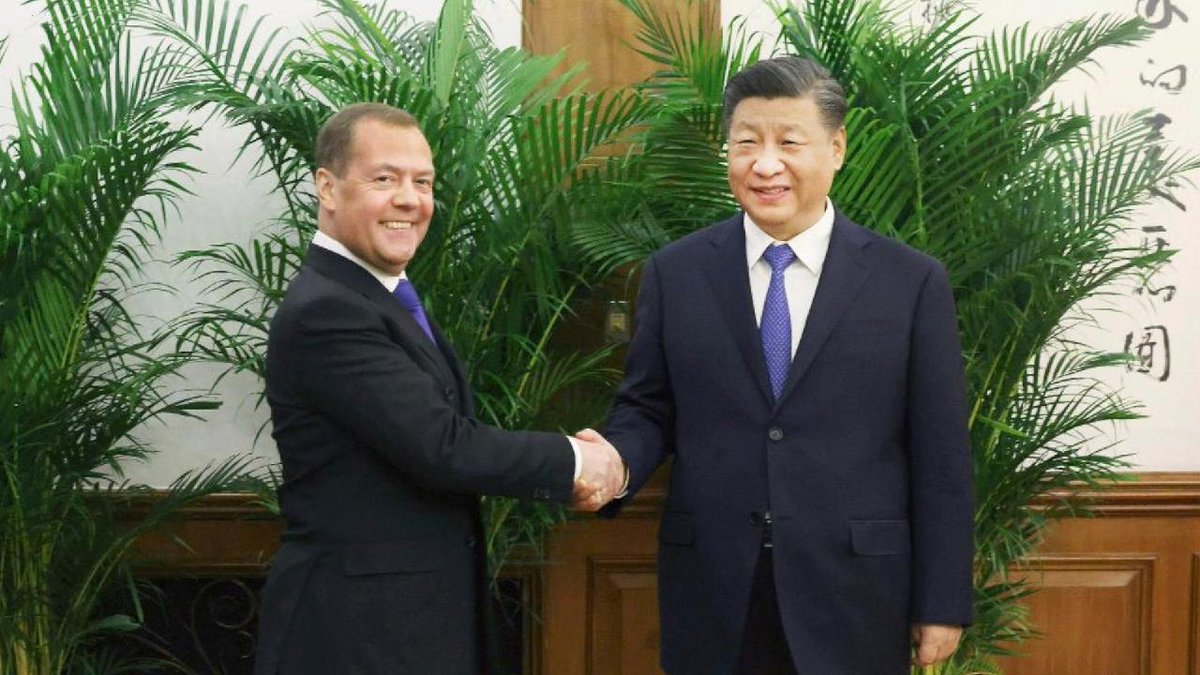 Russian envoy Medvedev meets President Xi about Ukraine as FM Wang hosts Australian FM Wong
Russian leader Dmitri Medvedev arrived in Beijing at the invitation of the Communist Party of China. President Xi offered to lead negotiations toward a settlement of the Ukraine conflict, capping a year of active diplomacy by China to shape the global emerging economic and security order.
In parallel, on the same day, Australian Foreign Minster Penny Wong arrived for the first official visit by an Australian for four years. Chinese FM Wang Yi urged Australia to be a pragmatic partner for cooperation, choosing balance, rejecting US hostility.
UN passes resolution "Towards A New International Economic Order"
The Assembly adopted the resolution "Towards a New International Economic Order" by a recorded vote of 123 in favour to 50 against with 1 abstention (Türkiye). By its terms, the Assembly expressed concern over the increasing debt vulnerabilities of developing countries, the net negative capital flows from those countries, the fluctuation of exchange rates and the tightening of global financial conditions, and in this regard stressed the need to explore the means and instruments needed to achieve debt sustainability and the measures necessary to reduce the indebtedness of developing States.
Effectively, the votes For and Against are 'the Rest vs the West' with Turkiye abstaining.
14 December 2022
United Nations, New York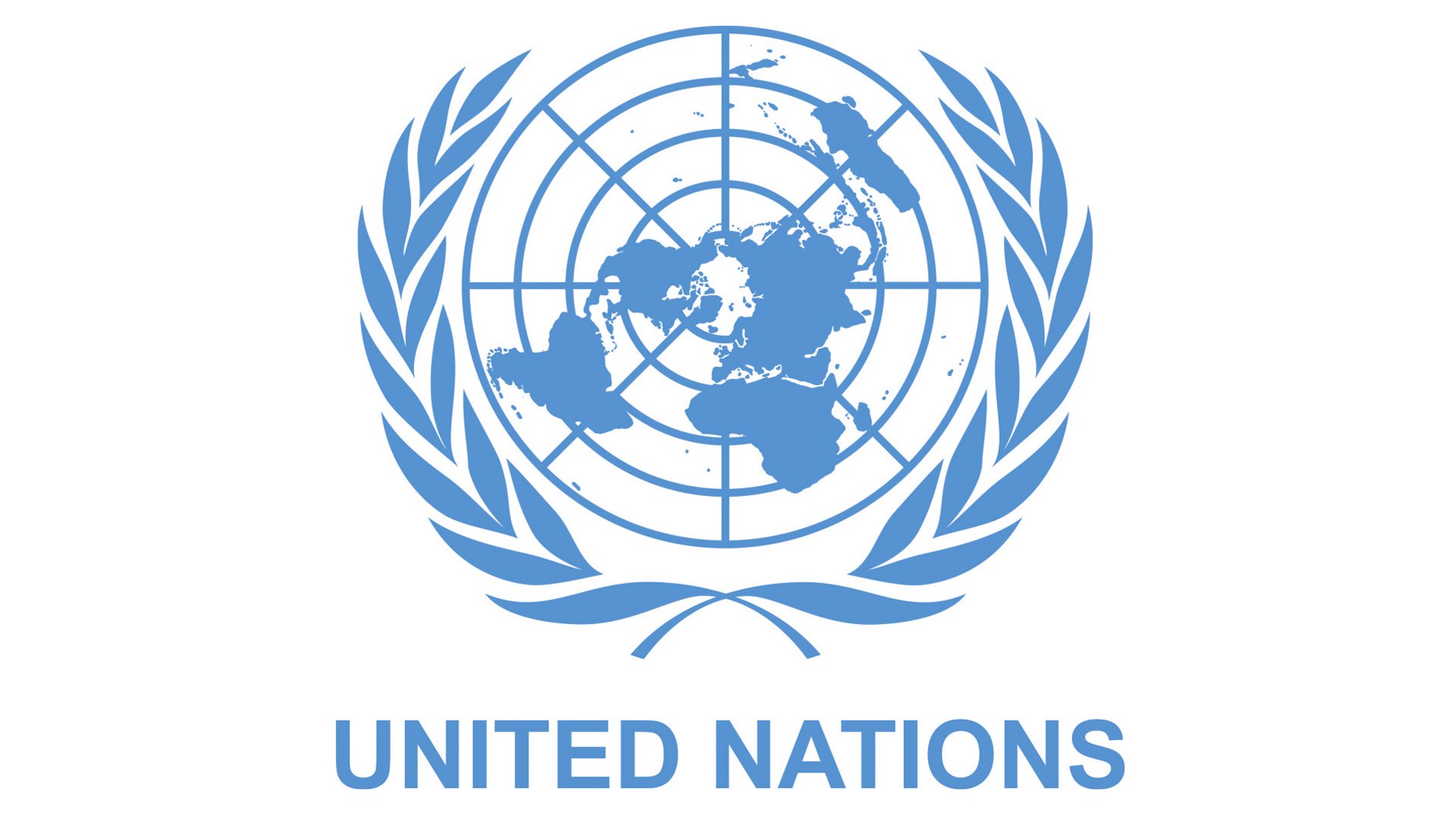 14 December 2022
Tehran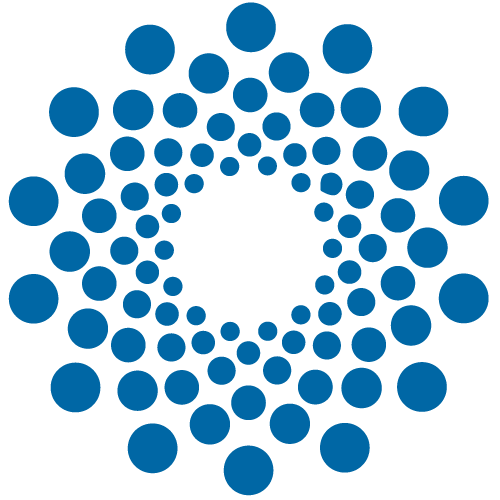 China-Iran 25 Year Cooperation Agreed
Foreign ministers of China and Iran signed 16 MOUs for Cooperation on oil & gas, banking, investment, and strategic projects.
China is Iran's biggest client for oil, and China has developed Iranian manufacturing under the Belt & Road Initiative.
The deal could "create new markets where no US dollars are involved."
China files case with WTO against US semiconductor and technology embargo
The filing with WTO requests consultation, and if consultation does not resolve the dispute, China can request a panel determination on whether the US embargo - aimed explicitly at slowing China's growth as a matter of 'national security' - violates trade obligations. The chip war from the US is global as it implicates exports from Korea, Taiwan, Netherlands, and others. In a test of the 'rules based order' the US and allies claim to defend, China likely gains in the realm of global perception by calling for compliance with the rules.
12 December 2022
WTO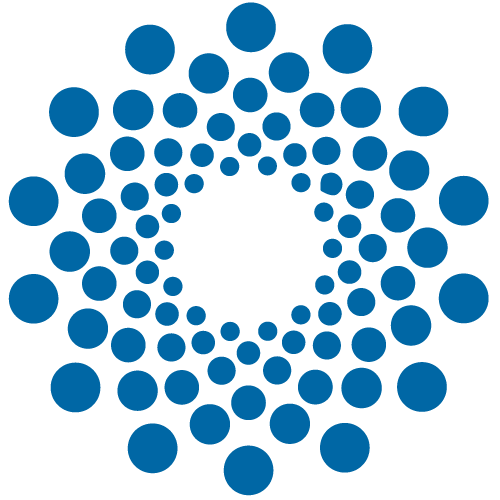 12 December 2022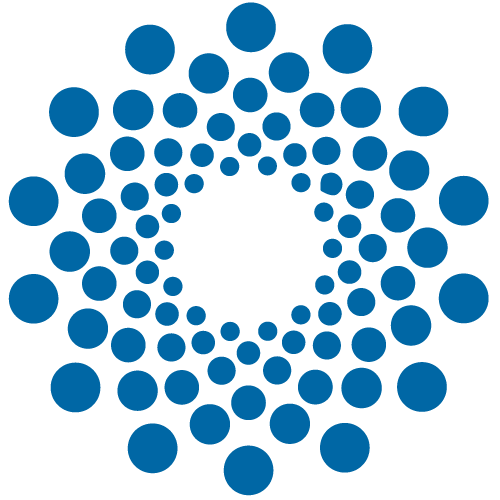 India-Russia trade settlements in Rupee
The Reserve Bank of India has opened vostro accounts in its rupee settlement platform to settle exports to Russia in rupee. India imports oil and fertilisers from Russia, but the balance of Indian exports had been hit by Western sanctions and high fees on bank intermediation.
India-UAE to settle trade in rupee and dirham
India and UAE are working toward bilateral trade settlements in rupee and dirham from January 2023.
9 December 2022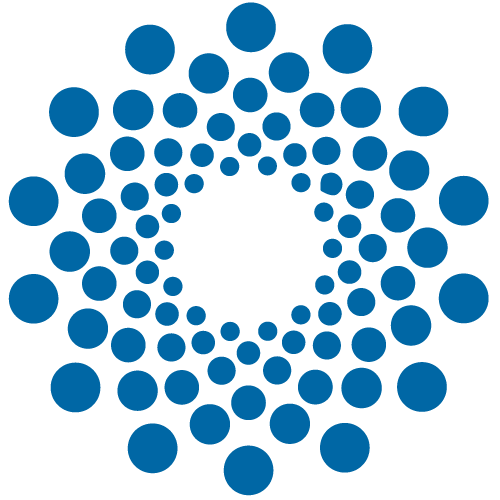 9 December 2022
Riyadh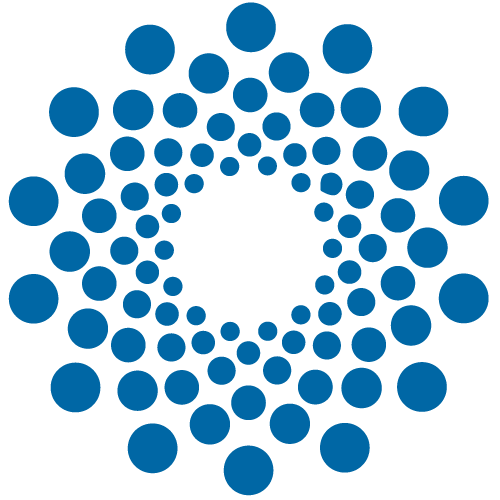 China, Arab Leaders & GCC Summits
Summary via Reuters:
Xi, Saudi King Salman sign partnership pact
Xi says summit with Saudis, Arab League are 'milestone'
US wary of growing Chinese influence in Arab world
Arabs defy US pressure to limit China ties, cut off Russia
Summits showcase Crown Prince Mohammed as key leader
President Xi invites the Gulf Cooperation Council of oil exporting states to trade oil on the Shanghai Exchange in Chinese yuan, further fracturing the near 50-year monopoly of the petrodollar for global oil trading.
President Xi's speech as covered on a Hong Kong network:
China-Saudi Summit in Riyadh
President Xi was welcomed by King Salman of Saudi Arabia and other senior royals in a lavish show of Saudi-Chinese solidarity.
7 December 2022
Riyadh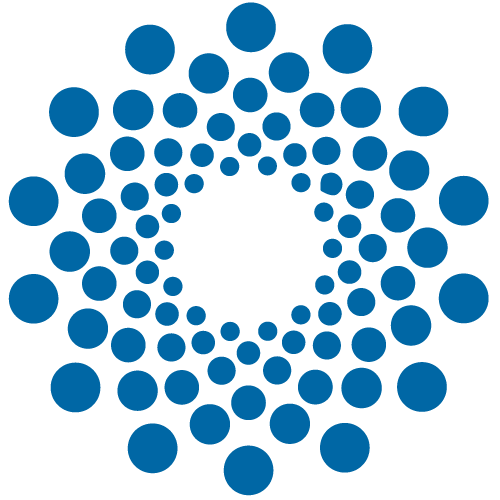 8 December 2022
Abu Dhabi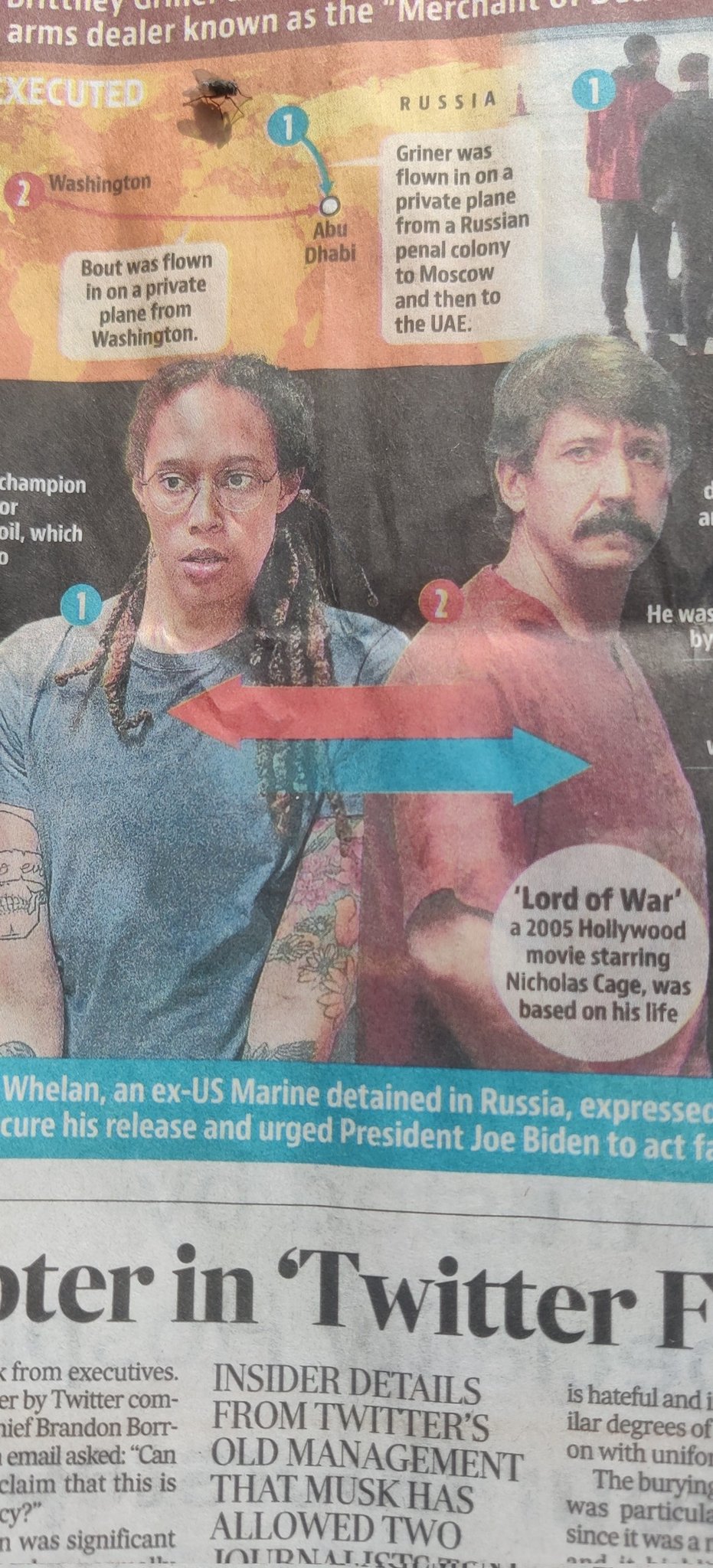 American Griner-Russian Bout prisoner swap
The US basketball player convicted of drug possession in Russia was swapped for arms dealer Victor Bout on an airfield in Abu Dhabi. The UAE is rapidly replacing Switzerland as the place where the world can do business without too much scrutiny.
China resumes report of Gold reserves & China-Cuba bilateral cooperation
China announced an increase of 32 tons from the month prior, but this is the first announcement for more than 3 years. The announcement itself is more important than the amount of incremental gold, as the announcement signals an intention to communicate building of Chinese official gold reserves to the world.
President Xi received President Miguel Diaz-Canel in Beijing. Following the summit, bilateral cooperation intensified:
Restructuring of Cuban debt;
$100 million aid for food shortages;
Increased trade and investment;
Wind and solar power projects.
7 December 2022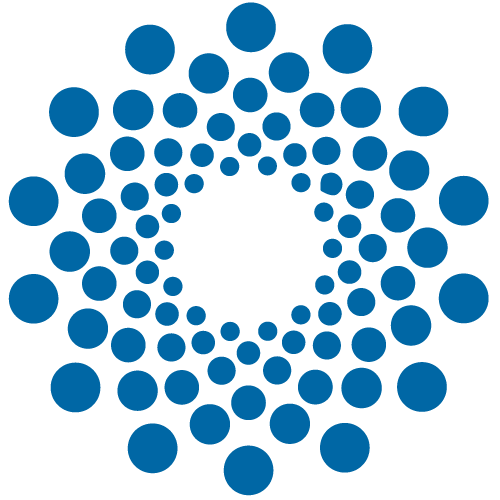 23 November 2022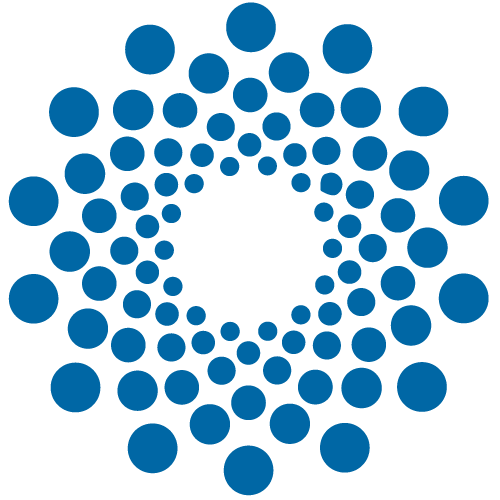 Saudi Arabia deposits $5 billion with Central Bank of Turkey
The Arab Gulf nations have been generous with neighbours this year to stabilise economies suffering from energy and food shocks. Saudi Arabia is negotiating a deposit of $5 billion with the Central Bank of Turkiye to help that country stabilise after currency devaluation, high inflation, and trade turmoil in global markets.
US decoupling from China implies US decoupling from the world
Uber-diplomat Kishore Mahbubani expresses the dilemma clearly: As trade between the global South and East is multiples of US trade and growing more quickly, an attempt by the US to decouple with China implies the US decouples from the world.
16 November 2022
Singapore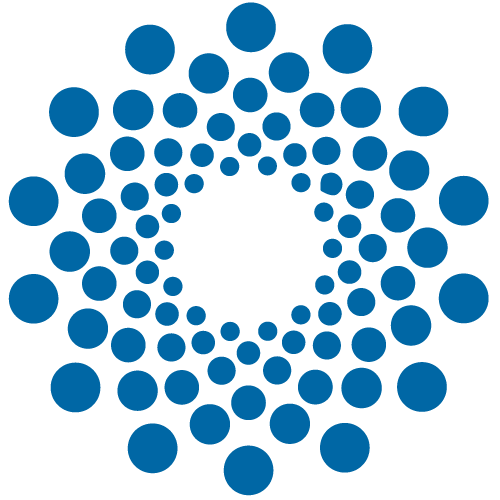 14 November 2022
Biden & Xi meet before the G20 in Bali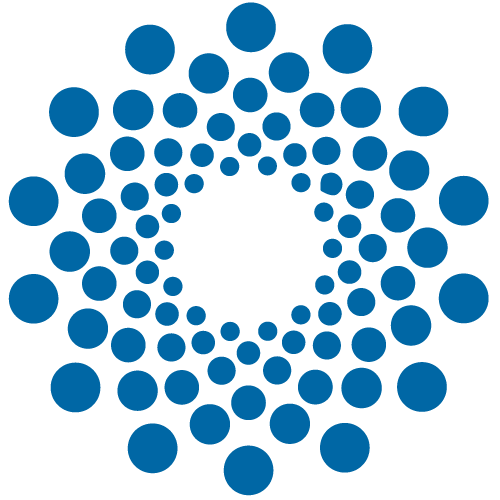 Xi and Biden meet ahead of G20 in Bali
Huawei patent for EUV lithography & WTO complaint against US chip embargo
Huawei patents a new chip technology which renders Western embargo on chip technology exports imposed by the US with allies Taiwan, Japan, and Netherlands less significant. China will soon have no dependence on Western chip technologies, while Western chip manufacturers decline after cutting off their largest client.
The patent supplements breakthrough research on better and cheaper production of sub-7nm chips at Fudan University without EUV lithography.
15 November 2022
China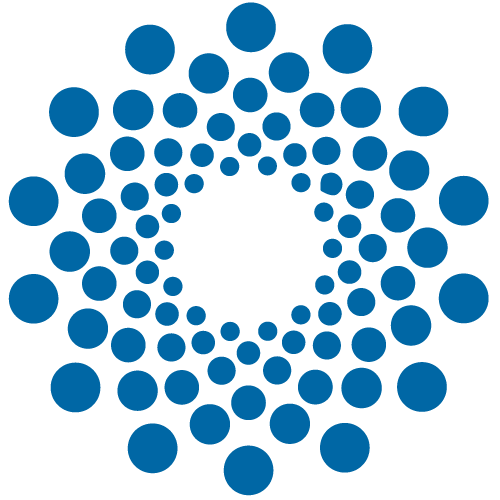 8 November 2022
Isatanbul, Moscow & Sharm El-Sheikh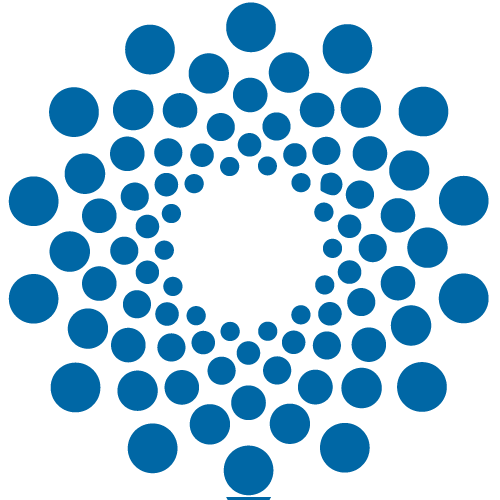 Turkey and Russia agree gas for rubles & India affirms Russian cooperation & US Climate Envoy Kerry tells President Maduro he's a naughty boy at COP27.
Turkey and Russia agreed a major natural gas hub would be built to supply natural gas to Europe, and that payments for energy would partially settle in RUB.
German Chancellor Scholtz endorses the multipolar world
Commentary in Politico before travelling to Beijing: "No country is the "backyard" of another. What is true in Europe regarding Ukraine is also true in Asia, Africa or Latin America.
It is here that new centers of power are emerging in a multipolar world, and we aim to establish and expand partnerships with all of them."
4 November 2022
Beijing, China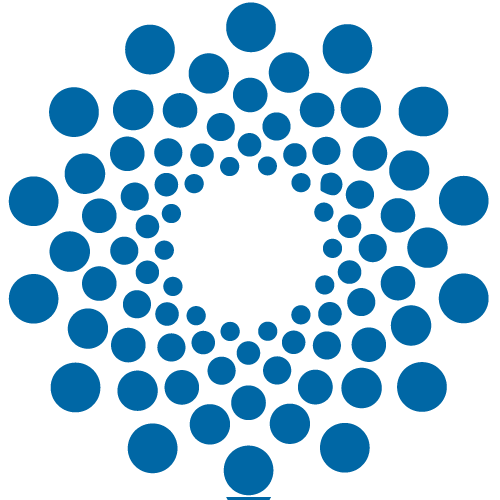 7 November 2022
Sharm el Sheikh, Egypt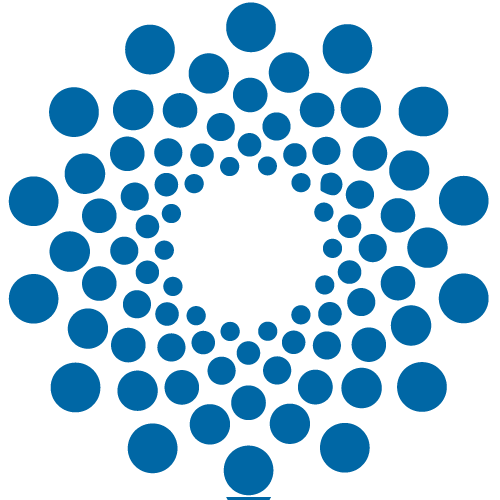 President Macron recognises President Maduro and suggests they find common path forward
On the fringes of COP27, French President Macron (who previously recognised exile Juan Guido as president of Venezuela in 2019) approaches President Maduro, calls him 'President', suggests exploring a common path forward, and is invited to Venezuela.
XIV BRICS Summit
The leaders of the BRICS (Bolsonaro of Brazil, Putin of Russia, Modi of India, Xi of China, and Ramaphosa of South Africa) assembled virtually for the XIV BRICS Summit. The speeches support accelerating use of their own currencies for trade and finance while the infrastructure for a common currency and payments free of Western interference is negotiated. Each offered a positive vision for global cooperation in difficult times.
27 June 2022
XIV BRICS Summit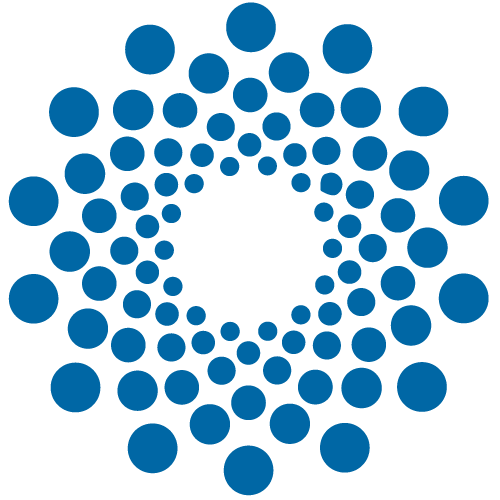 17 June 2022
St Petersburg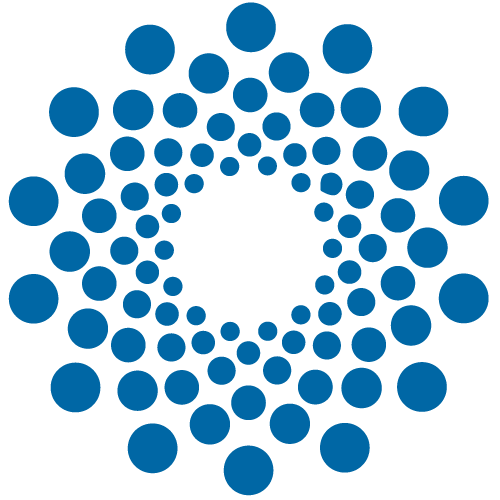 Putin warns the era of 'imaginary wealth' is giving way to 'real and hard assets'
The speech to the 25th St Petersburg International Economic Forum is well worth reading in full, though long.
Highlights:
Current Russian January-May Budget Surplus: US$57 billion
Energy costs 30% of those in US & EU
Inflation expected to drop to 4% in 2023
Low-Interest Rate Loans for SMEs
Far East Russia Developments
15-Year, 3% APR Infrastructure Loans
Import Substitutions
Technological Sovereignty
Building A New World Order
https://www.russia-briefing.com/news/president-putin-spief-2022-speech-russia-s-new-business-investment-policies.html/
Kissinger: "We are now living in a totally new era"
In an interview with Edward Luce at the FT Weekend Festival, Henry Kissinger, who warned about mercantilism as a response to sanctions in 2014, stated, "We are now living in a totally new era."
9 May 2022
Washington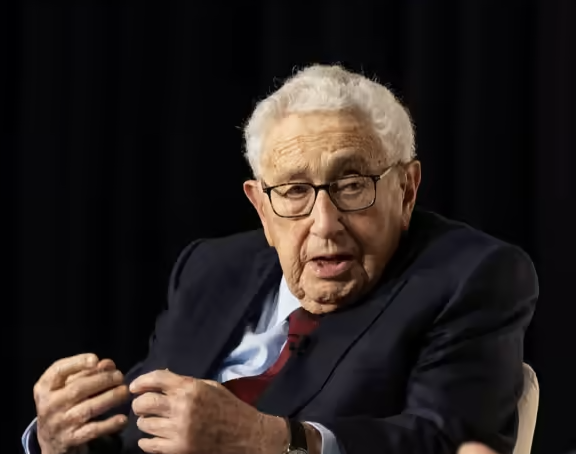 29 July 2022
IMF, Washington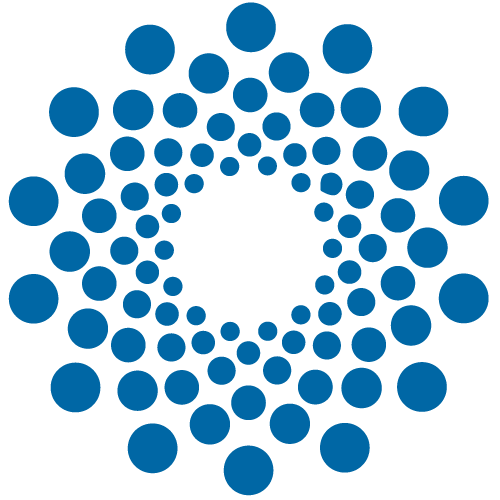 Reweighted SDR Basket Includes Yuan
On July 29, 2022, the IMF Executive Board decided on the amounts (number of units) of each currency in the SDR valuation basket. These amounts will be effective for a period of five years, starting from August 1, 2022. The weights determined in the 2022 Review provide USD 43.38%, Euro 29.31%, Chinese Yuan 12.28%, Japanese Yen 7.59%, and British Pound Sterling 7.44%.
Unfriendly countries must buy Russian gas with rubles from 1 April or lose contracts
President Putin signed an executive order requiring sanctioning states - designated as unfriendly countries - to pay for gas imports in the Russian ruble. Until then in crisis, the ruble strengthened to become the best performing currency of 2022, lowering inflation, and stabilising the Russian economy.
31 March 2022
Moscow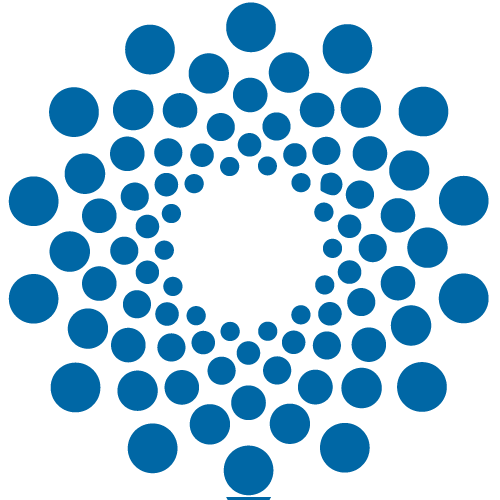 24 February 2022
Moscow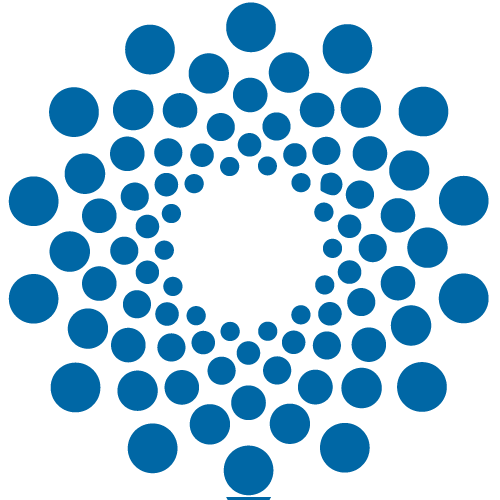 Russia starts Special Military Operation in neighbouring Ukraine
President Putin sent Russian forces into Ukraine to secure Russian-ethnic regions after intense shelling against Luhansk and Donetsk by Kiev. The announcement of the Special Military Operation stated as objectives the demilitarisation and denazification of Ukraine and enhanced security of Russia.
Prof Mahbubani challenges Anglo-American media narrative
At the conference Xi Jinping and China's Role in a Shifting World, Professor Kishore Mahbubani, former President of the United Nations Security Council and veteran Sinagporean diplomat, takes down a biased UK journalist. Point by point rebuts the anti-China spin on growth, education, repression, climate change, and rational action.
In 2019, 139 million Chinese travelled abroad, but zero defected. That is not repression.
22 November 2021
Singapore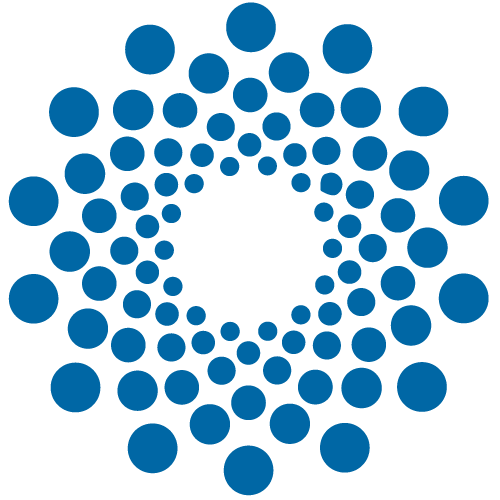 23 August 2019
Jackson Hole Symposium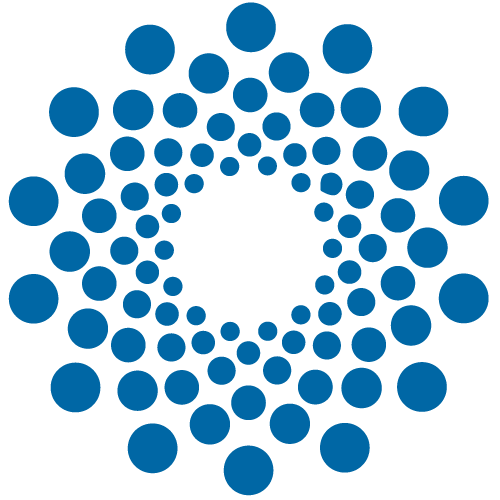 BoE Governor Mark Carney calls for an end to US Dollar 'Destabilising Asymmetry'
In his last major speech as Governor of the Bank of England, Mark Carney made a surprise attack on the increased dollarisation of the global economy even as the US accounts for a diminishing share of global GDP. In a speech titled The Growing Challenges for Monetary Policy, Governor Carney called the mismatch a 'destabilising asymmetry' and a systemic risk to open economies.
His Jackson Hole insights informed the 2021 commentary Central Banks Need New Tools for Dollar Dominance.
New SDR Basket Includes Renminbi
As approved by the Executive Board of the IMF on November 30, 2015, effective October 1, 2016, the RMB is determined to be a freely usable currency and will be included in the SDR basket as a fifth currency, along with the U.S. dollar, the euro, Japanese yen, and the British pound ( see Press Release No. 15/543). The Board also decided at that time that the weights of each currency would be 41.73 percent for the U.S. dollar, 30.93 percent for the Euro, 10.92 percent for the Chinese yuan, 8.33 percent for the Japanese yen, and 8.09 percent for the Pound sterling.
30 September 2016
Washington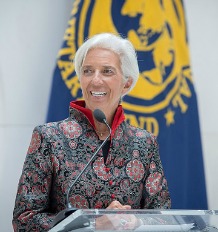 13 November 2014
Der Spiegel Interview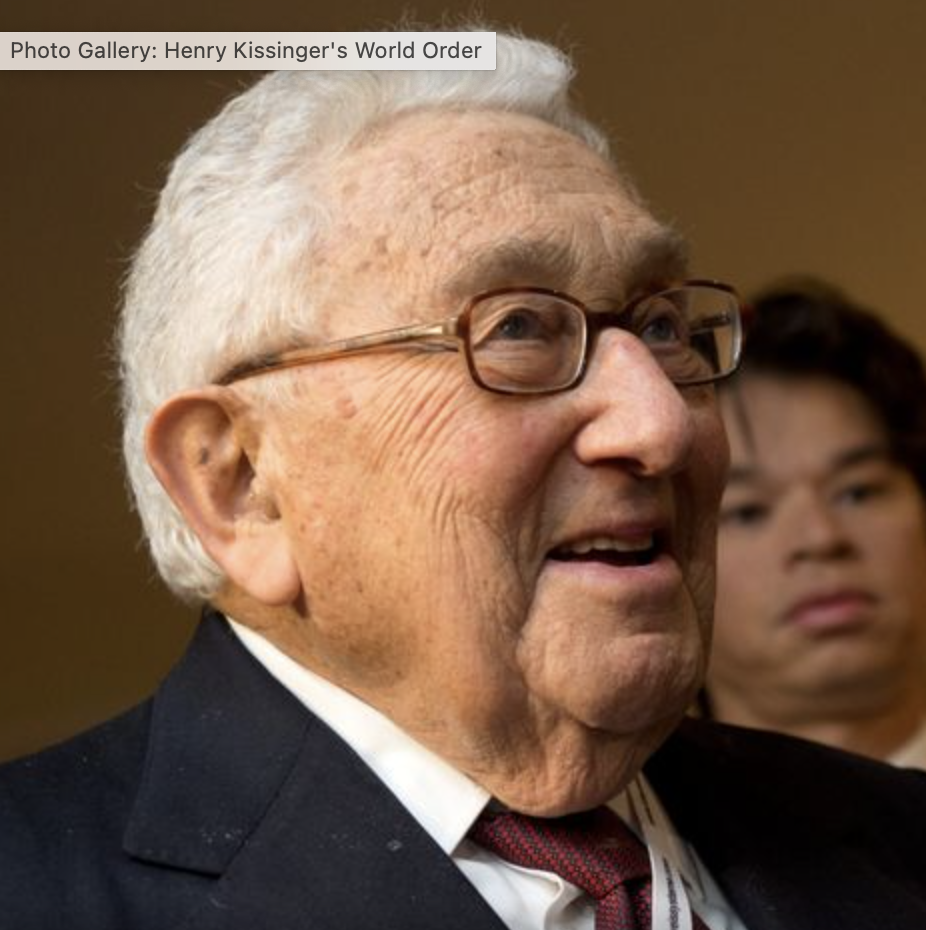 Kissinger warns sanctions "will create a mercantilist global economy."
Kissinger: For the greatest part of history until really the very recent time, world order was regional order. This is the first time that different parts of the world can interact with every part of the world. This makes a new order for the globalized world necessary. But there are no universally accepted rules. There is the Chinese view, the Islamic view, the Western view and, to some extent, the Russian view. And they really are not always compatible.
When we talk about a global economy, and then use sanctions within the global economy, then the temptation will be that big countries thinking of their future will try to protect themselves against potential dangers, and as they do, they will create a mercantilist global economy.
China calls for a new global currency
From ABC News:
The world economic crisis shows the "inherent vulnerabilities and systemic risks in the existing international monetary system," Gov. Zhou Xiaochuan said in an essay released Monday by the [Peoples' Bank of China]. He recommended creating a currency made up of a basket of global currencies and controlled by the International Monetary Fund and said it would help "to achieve the objective of safeguarding global economic and financial stability."
Zhou Xiaochuan, Reform the international monetary system, 23 March 2009
23 March 2009
Beijing